In case you missed it,
yesterday
, I told you about my challenge for the month of January. I'm dubbing it, for lack of something more creative, "Reverse 30x30." It's "reverse" because, unlike a 30x30, which involves isolating 30 items from your closet and remixing just those pieces, you take 30 items that you want to reintroduce into your wardrobe. You choose clothes that you love (or
think
you could love), but rarely show the love. This challenge is a concentrated effort to make all of your closet well-loved. If, by the end of the challenge, you decide to donate/consign/sell any of the 30 items you chose, that's perfectly fine. You're one step closer to a fully well-loved closet. Right?
My first item of clothing is the
Lauren Conrad polka dot button down
. I love me some dots, I love me some LC, and I love me some button downs, but this shirt just sits on the sidelines. Not today, folks. Not today.
My method for success? It's two fold.
First
: pair the shirt with well-loved items (black boots and burgundy pants) and new items that excite me (black cardigan and red necklace).
Second
: make the shirt part of a color scheme I always fall back on (black, white, and burgundy)
Will I keep this shirt? Absolutely. It will definitely become well-loved. In fact, I have a few more ways to wear it.
Next time? Boyfriend blazer and jeans with heels?
Or one of these looks that I pinned:
polka dot shirt under dress
polka dot shirt with jean jacket, green necklace, and heels
polka dot shirt with cobalt
How I wore it today?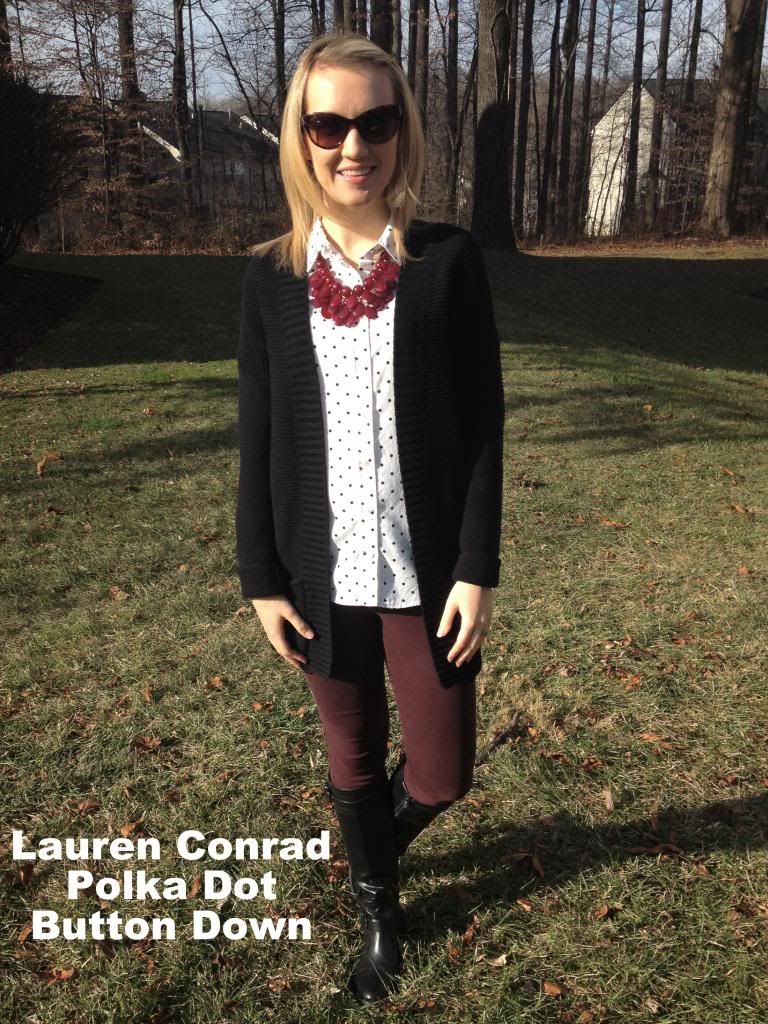 "Reversed" Item: Polka dot button down (Lauren Conrad via Kohl's)
Pants: Old Navy Rockstar skinnies
Boots: Etienne Aigner via Macy's
Cardigan: Express
Necklace: gift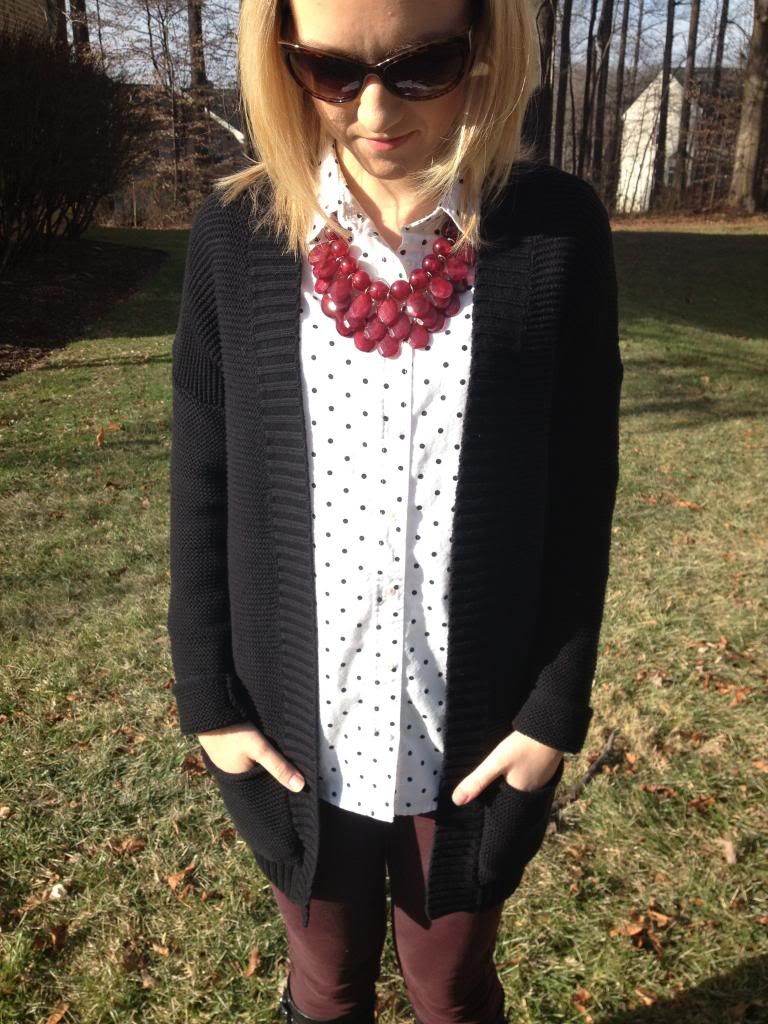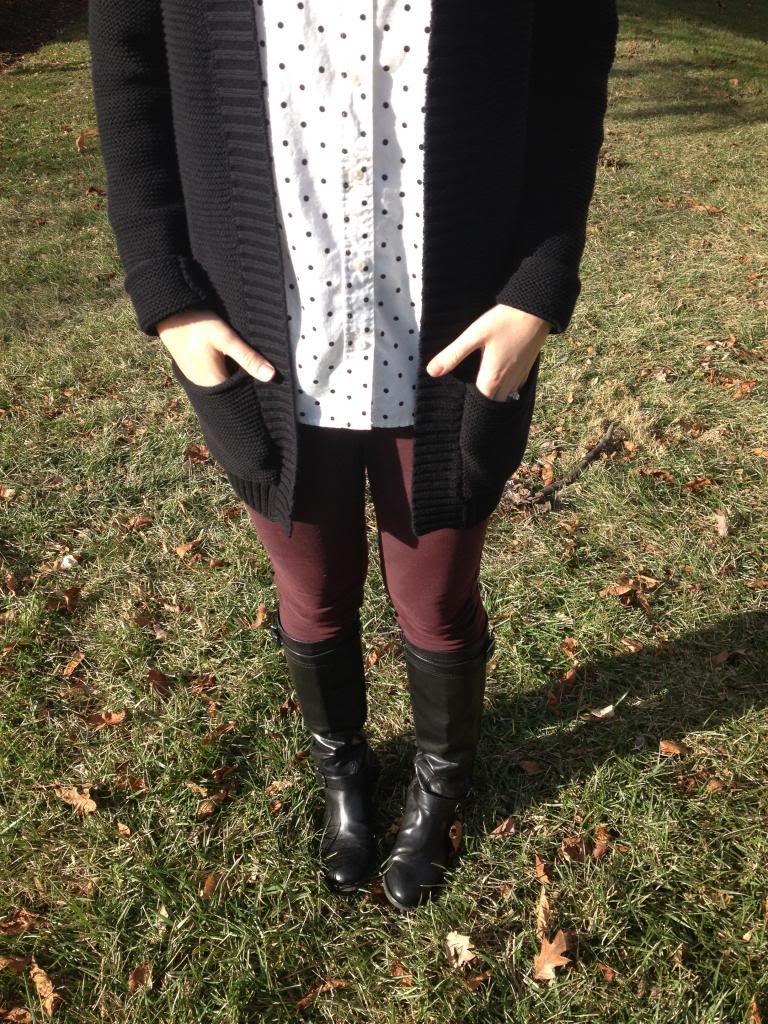 Feel free to join me for this challenge. It can be for a day, a week, two weeks, the whole 30, whatever! If you participate at any point, I'd love for you to send me an e-mail or comment with the link to your outfit post.
:)
-Danielle