Three of my students from last year visited me during my planning period today.
One of them said, "So, does YOLO technically have a misplaced modifier in it?"
Me: "As a matter of fact, it does. You do other things (other than living) only once. What it should be is YLOO. You live only once. Unless, of course, you died and someone brought you back to life. Then you lived twice, not once."
Another student: "Oh my gosh. That's so going to be our next inside joke. YLOO. I love it."
And I love teaching. Kids are such fun humans, and it's fascinating to watch their minds grow.
I think "only" might be the most frequently misplaced modifier because it's a one-word modifier versus a phrase. I think someone would notice something out of place with the underlined phrase in the following sentence: Pooping on the living room floor, my dad scolded the dog. Tiny modifiers like only are tricky, little buggers.
(Note: my Dad is the epitome of uncouthness, but even he has boundaries preventing him from defecating on the carpet, which means it's definitely the dog who should be pooping on the living room floor according to that sentence.)
Anyway, it all made me think of the pet peeve speech one student delivered two years ago. He hated on the overuse of YOLO and declared, "YOSO, you all ought to stay original."
Wise words, my delightfully hysterical pupil.
Oh, and I got dressed today for your viewing pleasure.
I really like how the whole look came together, especially the colors.
Sometimes, my brain cooperates.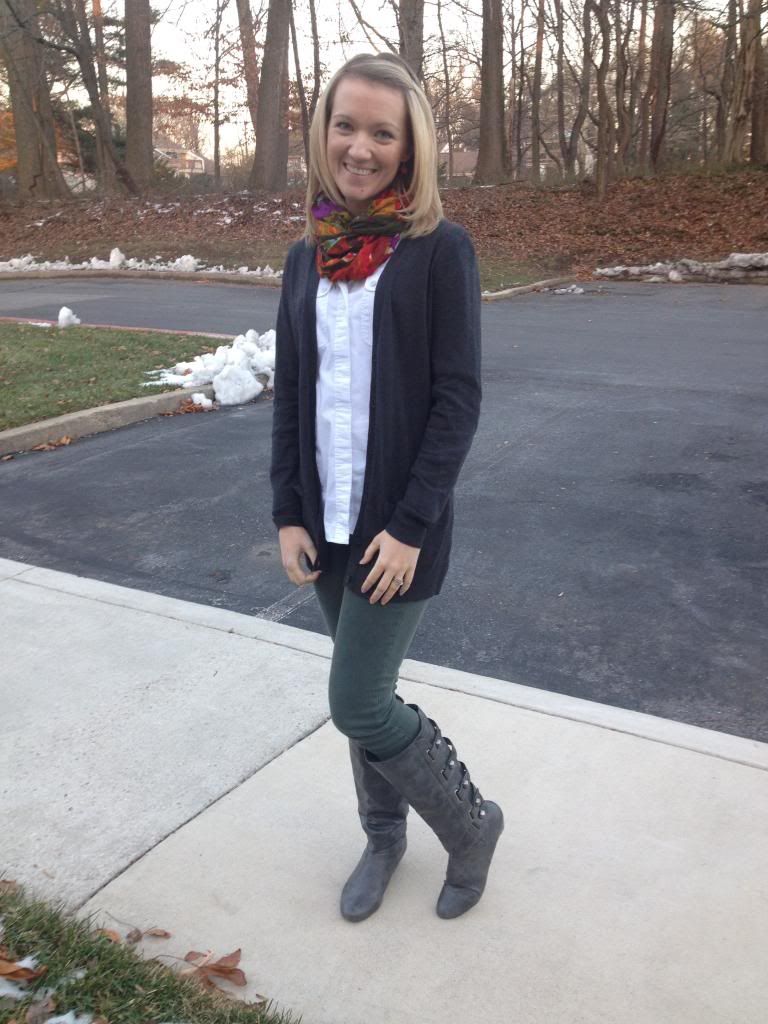 The Outfit:
Boots: Madden Girl (wish I could remember where I bought them)
Pants: 1979 Gap jeans
White oxford: New York and Company
Cardigan: Old Navy (probably should have washed it before wearing it with white because little gray gremlins now cover my shirt.)
Scarf: Target (I sort of wish it was bigger. Bummer.)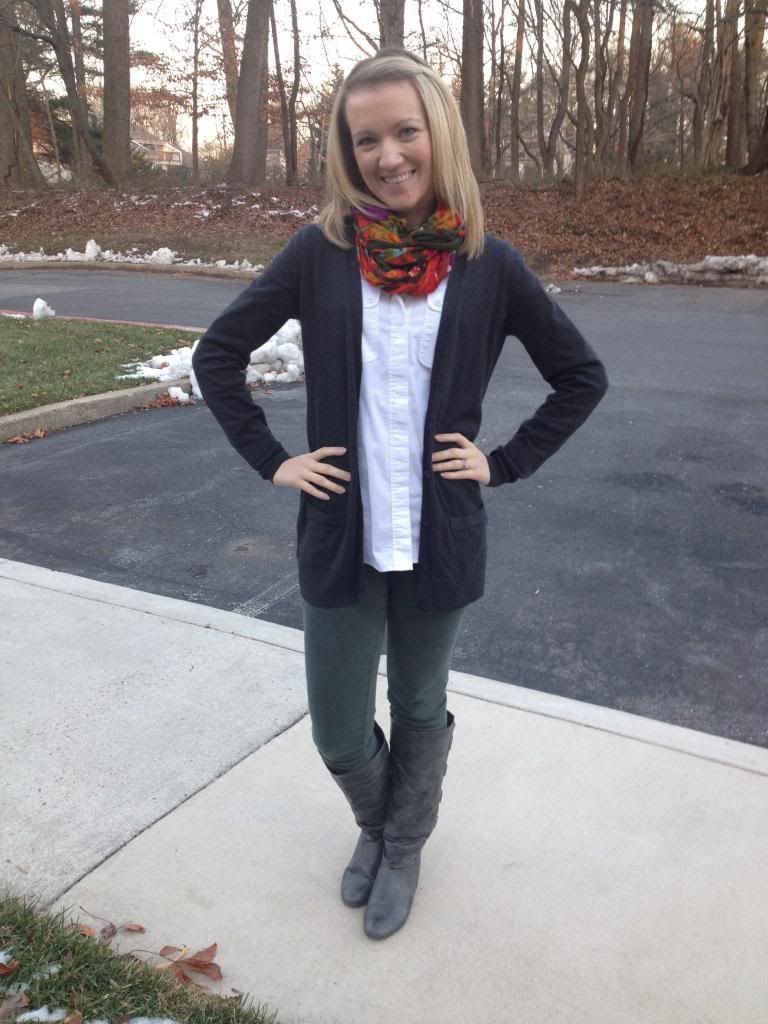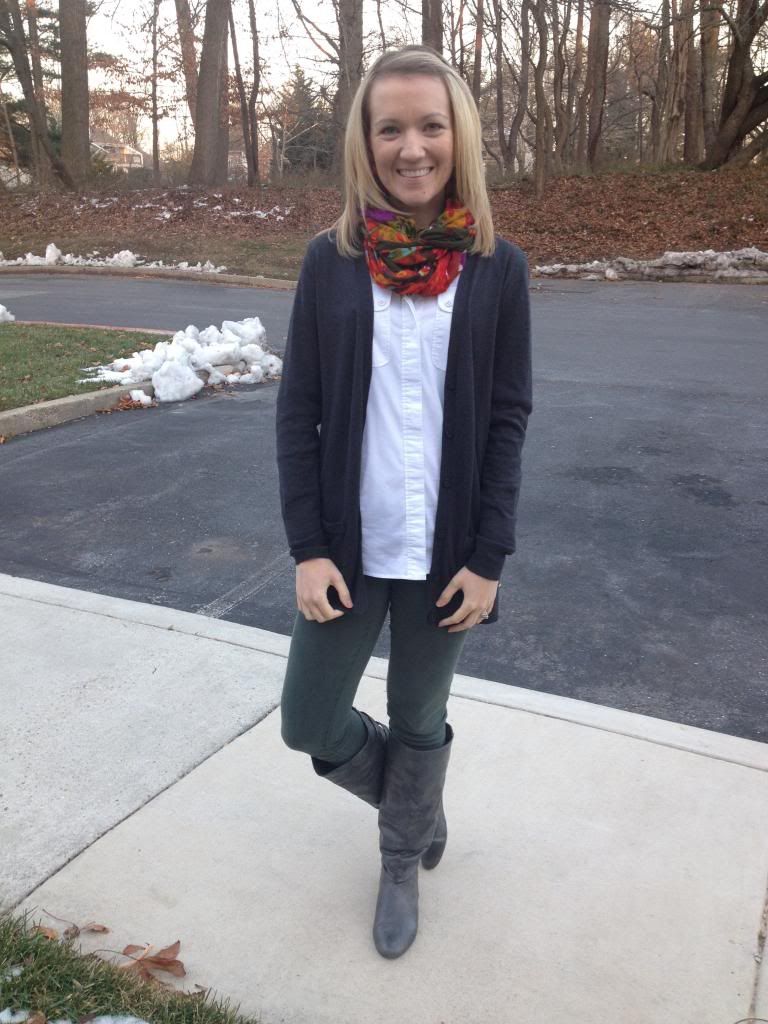 Previous Looks: