These stacks of writing assignments do not grade themselves (THE NERVE), so this post will remain word-light and picture-heavy.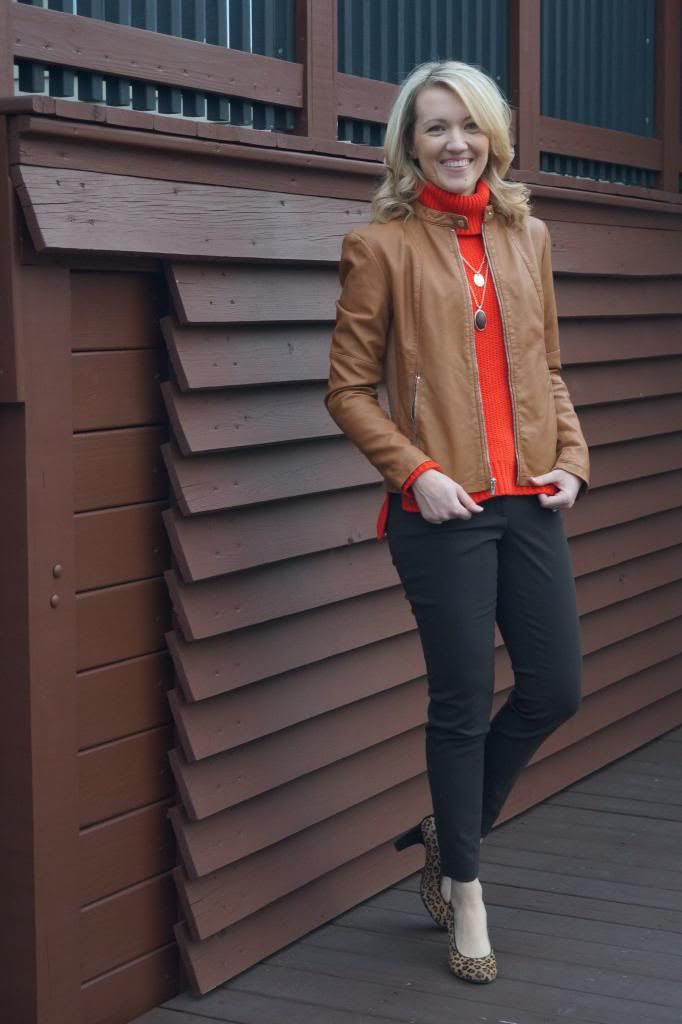 The Look:
Sweater: Jennifer Lopez via Kohl's (gift from Momma Santa)
Pants: Exact Stretch skinny from The Limited
Heels: Old Aerosoles via Marshall's
Necklace: Sonoma via Kohl's (clearance section...obviously)
Leather Jacket: via Wilson's leather outlet on Black Friday two years ago (it was like 80% off. BOOM.)
(The boots in the pictures at the bottom are Steve Madden.)
Mom told me to act naturally and hold my hair. Sorry, Mom.
I excel at giving directions but not so much at taking them.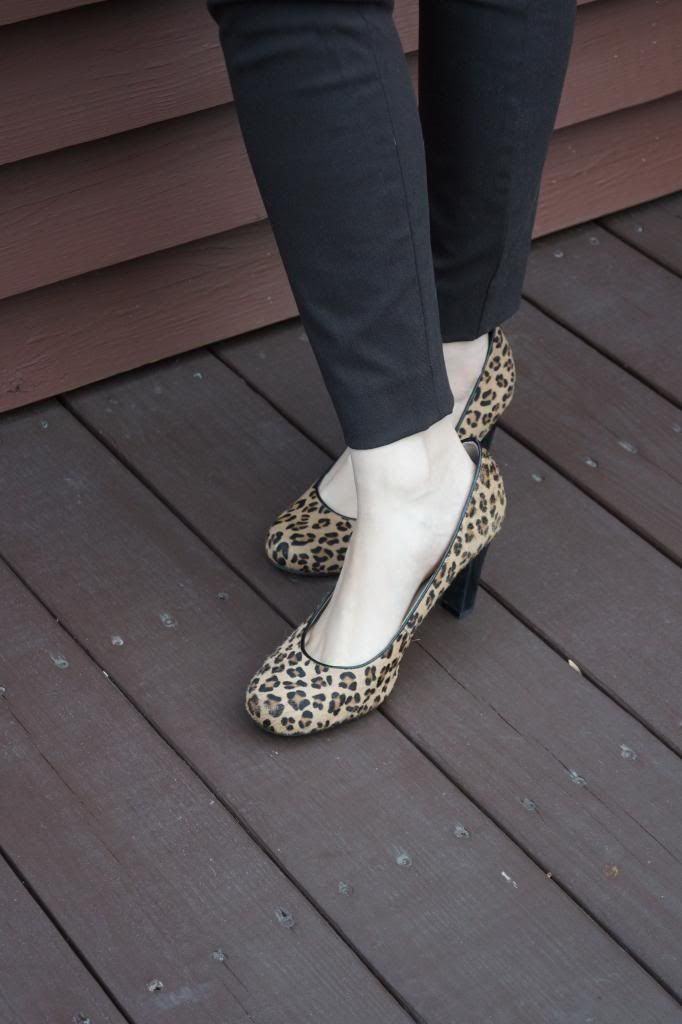 (I'm not really showing off my heels. I just want you to know how pale I am.)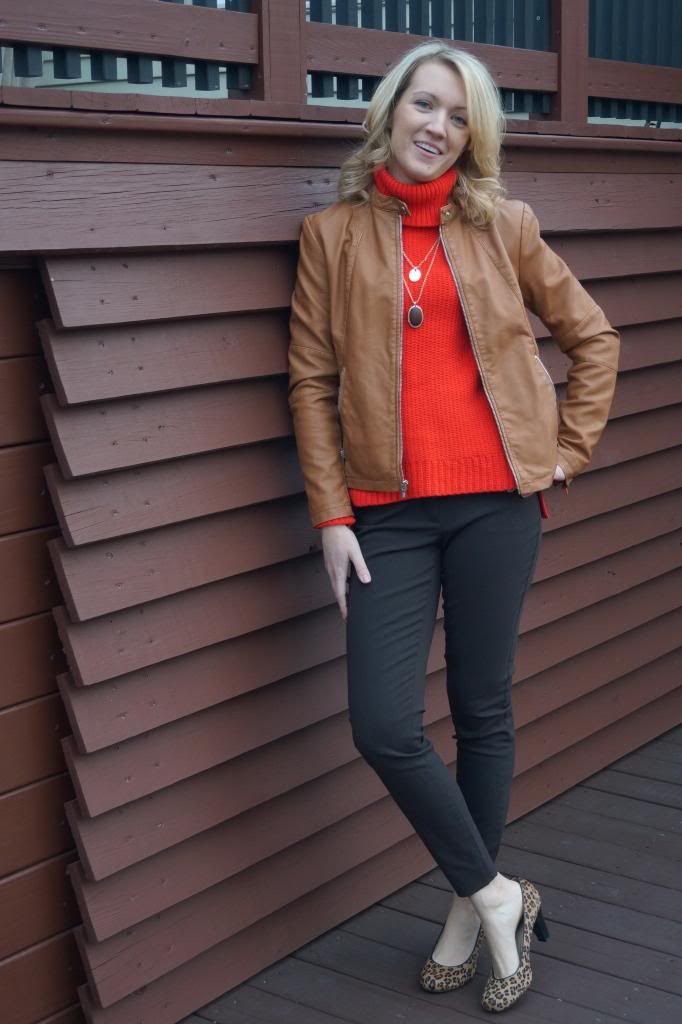 In case you need some comic relief. Here I am, folks.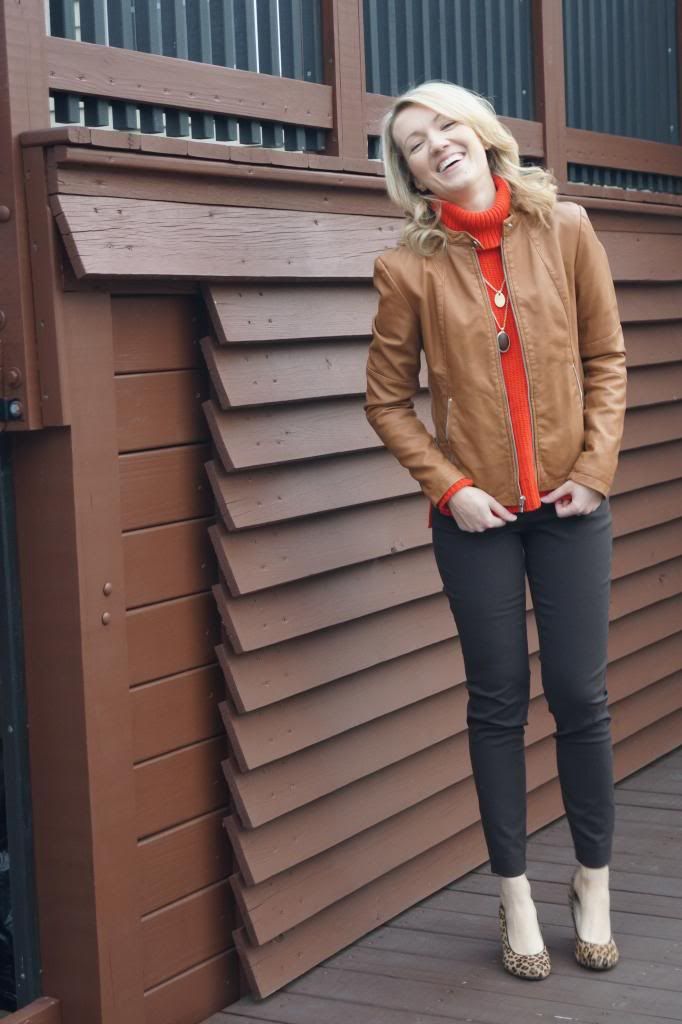 And if you won't laugh at me, I will laugh at myself.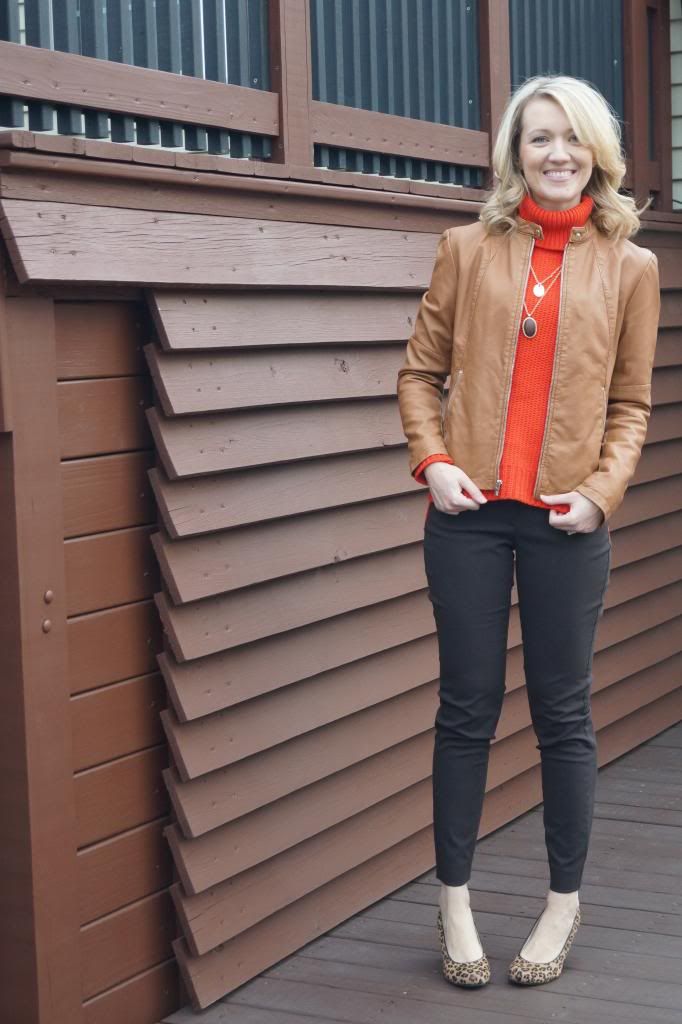 Not sure what's happening with my toes or fists, but my face?
If your pale feet leave you feeling ashamed or too much white fluff covers the ground, opt for boots.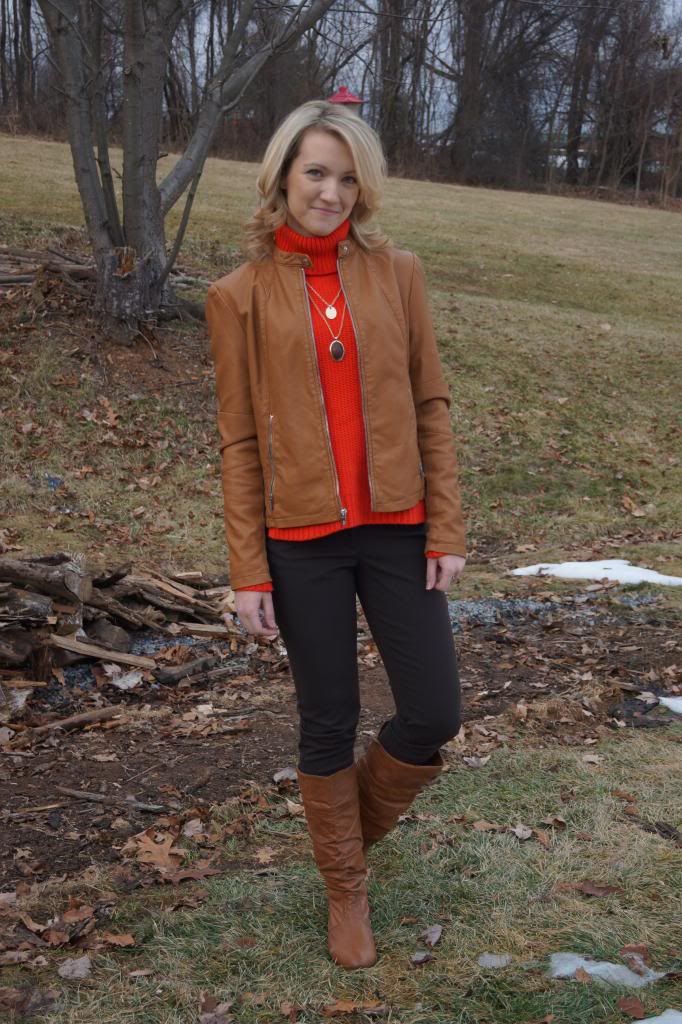 Do your hands hang low? Do they wobble to and fro?
Do they get confused and not know where to go?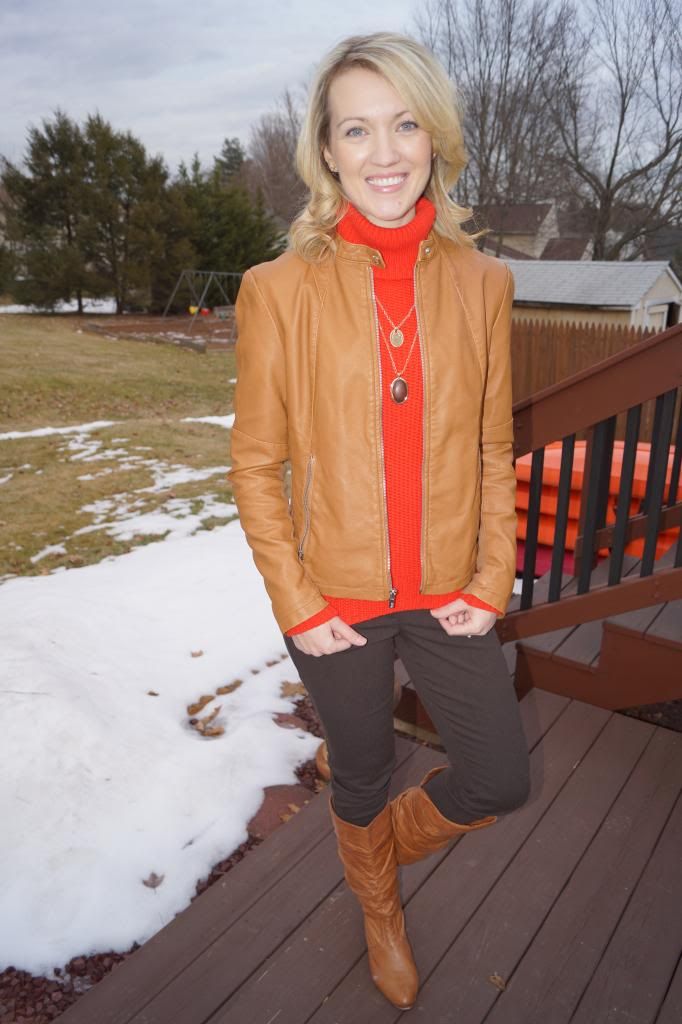 So, which outfit are you feeling? The leopard heels or the boots?
Also, my brain must not be entirely creative because I wore a very similar outfit not long ago...
Hey, when it works, it works.
Oh, and prepare yourself for the furry cuteness coming your way tomorrow! :)
--------------------------
Linking up with
and
(I'm including that last one because I pinned my own outfit and inadvertently inspired a future outfit. That counts, right?)