Okay, I'd say I'm a total weirdo for having a
Color Combinations
board on Pinterest, but I guess my 275 followers would have to disagree. It is no secret that I
love
color, and it inspires me. When I browse blogs I like, I pay close attention to the colors of outfits. What do I have that works within the palette that so immediately caught my eye? This
pin
in particular made me realize two things: one, my favorite color is blue, which I will probably change next week; two, I would like a shorter camel-colored cardigan.
When I went into Banana Republic to return an online order recently, the very well-dressed salesman and I had a nice little chat about how much we love the color blue. He exclaimed, "I
know
! I love blue. I especially love blue and brown together. One day, I wore black instead of brown, and it just didn't feel
right
." I think I made a best friend for life. It's a good thing his place of employment is a quick jaunt down the street. (Okay, a quick jaunt
in a car
, but that's no matter.)
I hope you're in love with this color combination as much as I am. YES, I am obsessed with cobalt blue. Since my Mom takes my pictures, I usually go to her house for the pictures. When I walked upstairs in this outfit, Dad's first response was, "I really like the color of that dress." Good taste, Daddy dearest, good taste.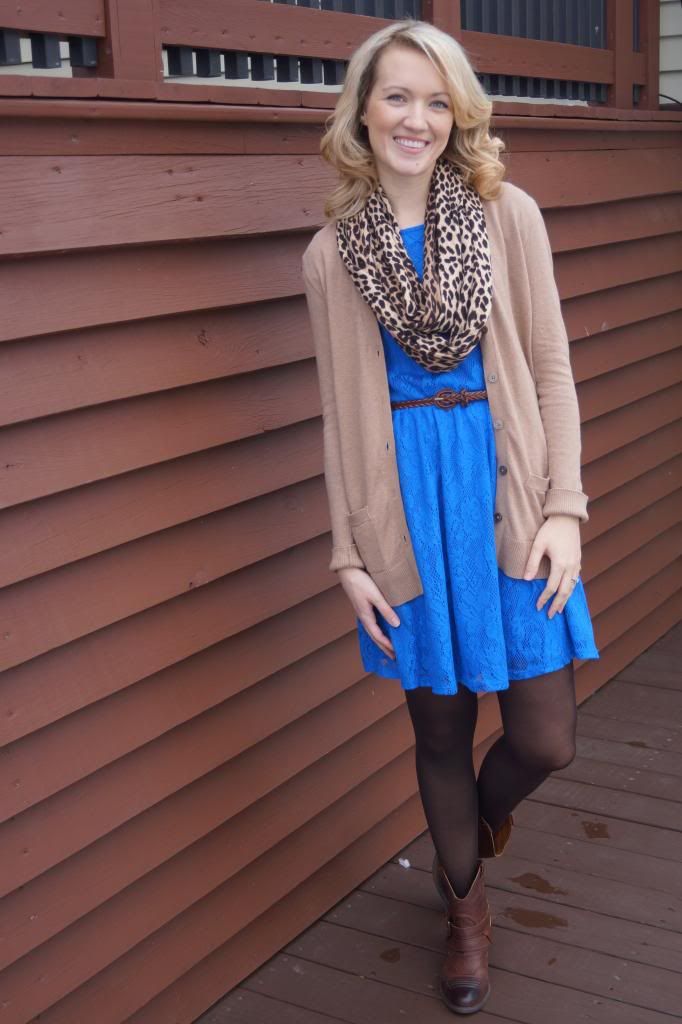 The Look:
Dress: via Kohl's
Belt & Scarf: Francesca's
Cardigan: Old Navy
Tights: The Limited
Booties: Nine West via Piperlime
Can we talk about these boots for a hot second? I loved them at first internet site. (I kill myself with the pun there.) I found them on Piperlime, but they're no longer there. However, here they are for FORTY-ONE DOLLARS.
Go get you a pair.
(Of boots...not the other thing.)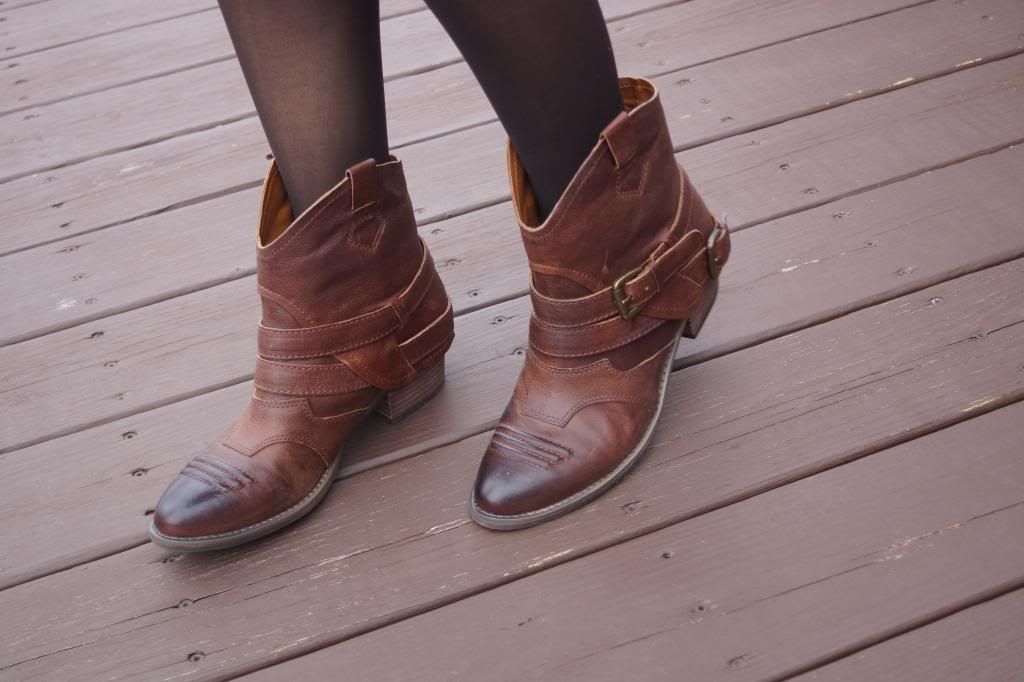 Aaaaand because I like to make you smile, please enjoy my large, cheesy smile.
And disappearing eyes.
Funny student moment of the day:
Me: He so kindly offered to bequeath you two pages of the messenger's character so that you can read.
Student: Bequeef?
Me: Oh my, no, not bequeef. That's a different beast entirely.
...aaaaand then we all proceeded to wet our pants laughing.
Let's end this post the right way with some other inspiration for your camel-colored cardigan.
1. With a maxi skirt
2. In a neutral outfit
3. Over a plaid shirt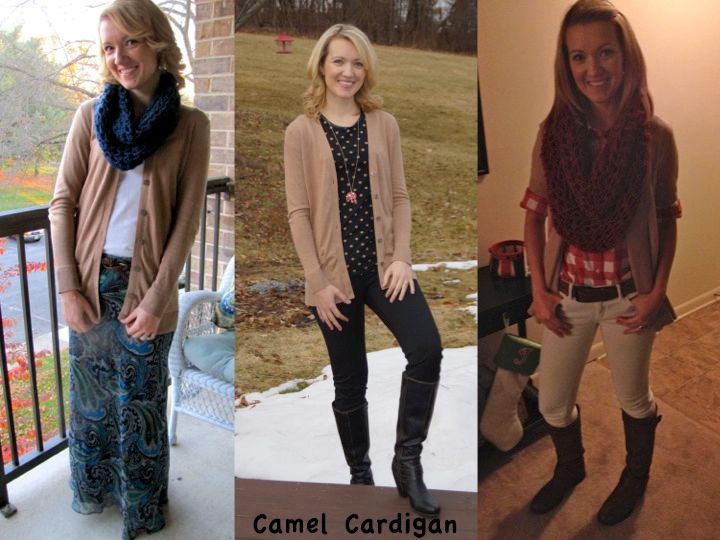 -------------------------------------------------
Linking up with