On more than one occasion, my students have told me that I should be a stand-up comedian. While I appreciate their kindness, I do not know how fruitful that would be seeing as how only teenagers, an understandably not-so-wealthy lot of humans, would fill the gymnasium. (I say gymnasium because, if I'm being honest with myself, I know that's the best venue I could score.) Of course, I might make just as much.
Other times, while the class quietly works and I charge forth in my daily battle with technology that hates me or begin reading a shamefully, crappily written essay, at least one student's gaze lands on my countenance. I hear muffled giggles, look up, and find one student nudging another and pointing to me. I know something is not on my face because I've checked it in Photo Booth before--what!? Don't you judge me. I say, "what? Can I help you?" And they usually admit that my facial expression elicited their laughter. I can't help having an expressive face. When a student says something outlandishly INSANE, my face tells the story that my words cannot...since I like my job and prefer to keep it. All I've got left is my face. I now know not to ask "what?" I just say, "is my face showing my thoughts again?"
I tell you this story because today's set of pictures features a series of absolute ridiculousness. Fret not. Some of the images are pinnable.
I'll start with the normal ones.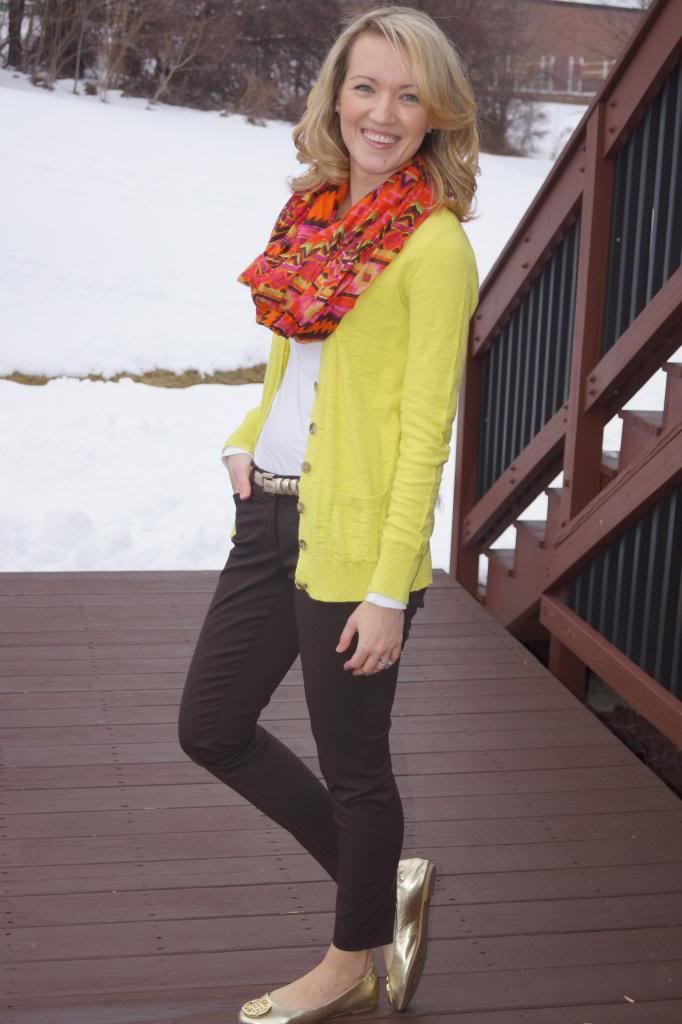 The Look:
Cardigan
: Target (a comfy and similar looking one at
Asos
)
White shirt: Target
Scarf
: Gift from husband :) (it's from Asos--
similar
)
Pants
: Exact Stretch Skinny from The Limited (
same
)
Shoes
: TWENTY dollars at DSW (down from $100+) Boom. (
similar
)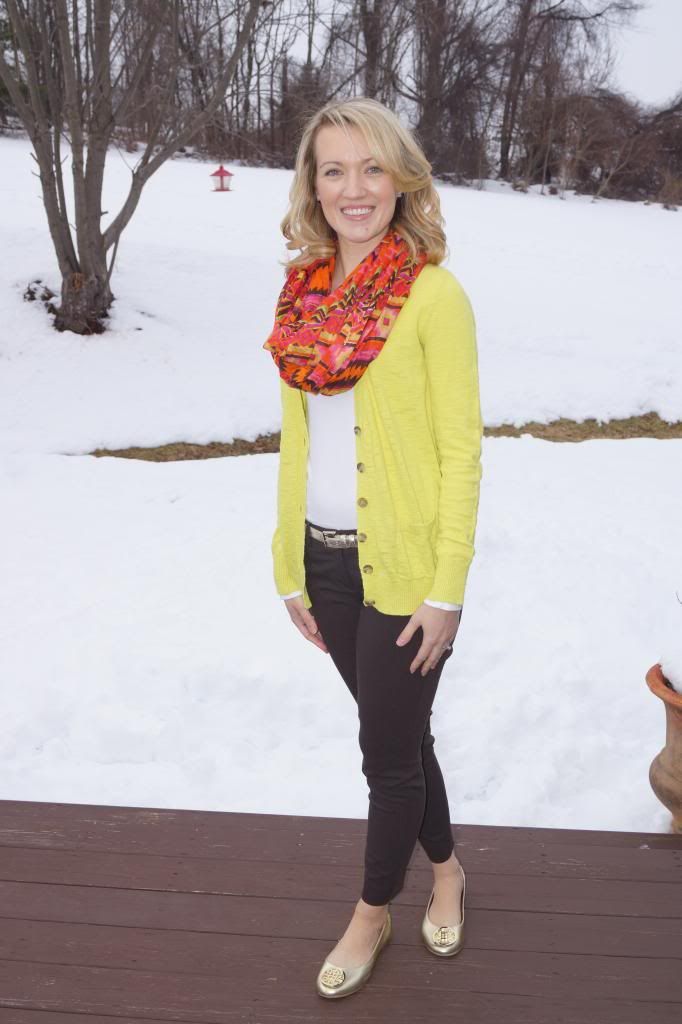 You absolutely needed a close up of this gorgeous scarf.
Here's where shit gets weird. Forgive my language.
Just be glad I usually censor my mouth (er, fingers?) on the blog.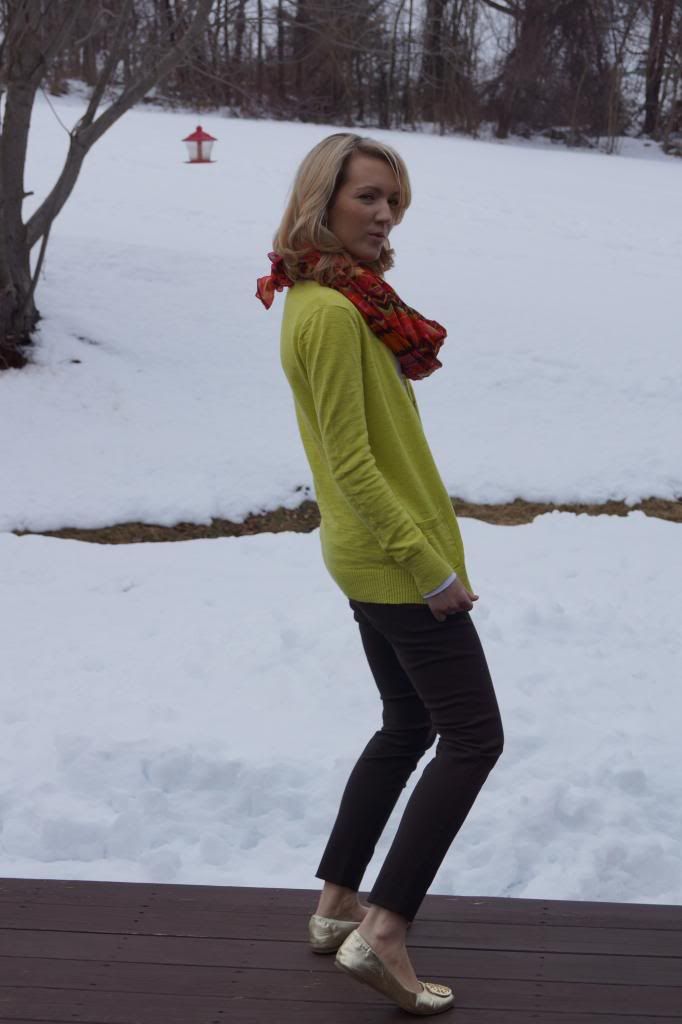 A ballet move?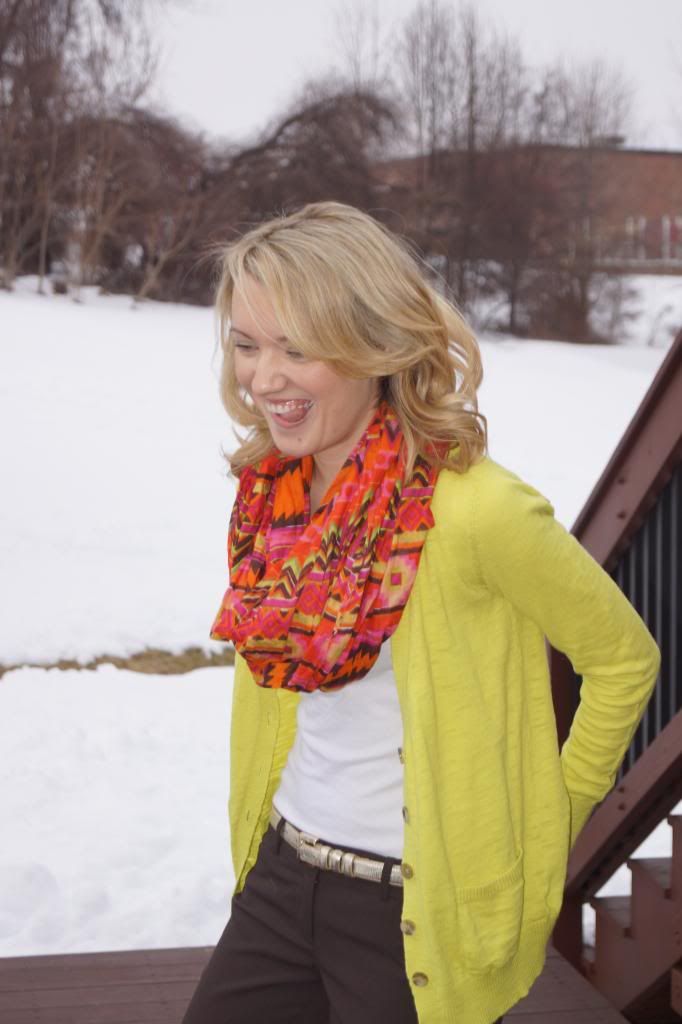 I was trying to break that stupid thread in my butt pockets.
Mom documented it. Thanks, Mom.
Aaaaaaaaand my personal favorite: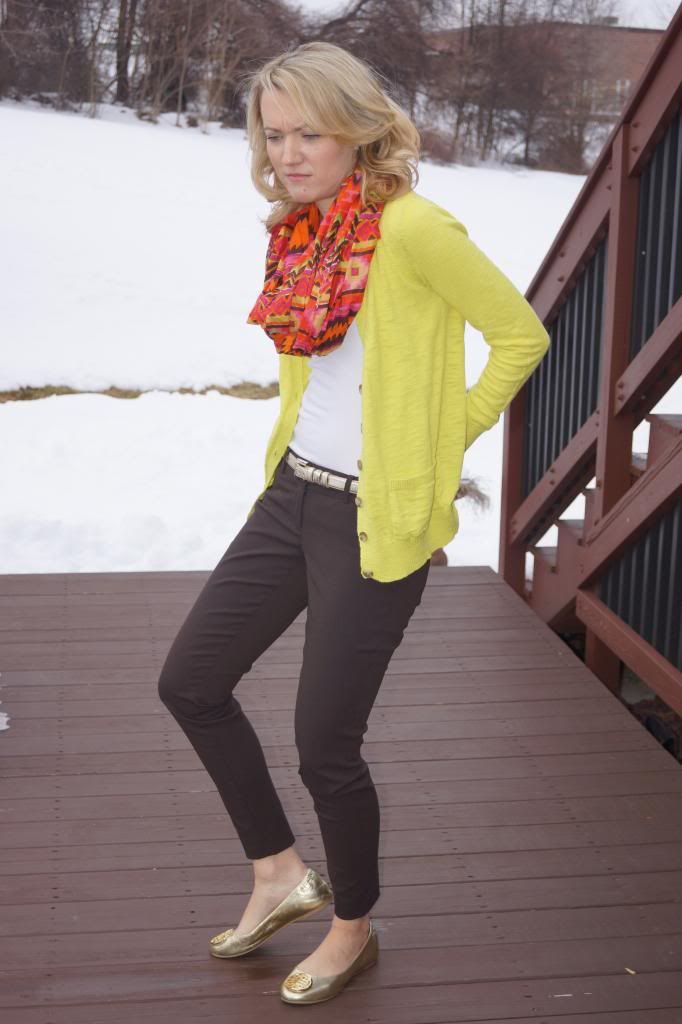 Seriously, I shouldn't be laughing so hard at myself because it's just pathetic, but how can I not?
I look like I'm pooping, but the thread-fighting battle continues.
-----------------------------------------
I'm sorry for the people who wind up here from a link up,
but here I am. I hope I amused you during your stay.
and