Only that statement could explain my very recent luck. Back in November, I told you
how to avoid J.Crew
(which really boiled down to how to avoid J.Crew in
winter
because you are allergic to the store's high-wool content. When I say "you," I really mean I.) Well, a week ago, I entered a giveaway hosted by
GroopDealz
on Instagram; they were offering up $150 to J.Crew. Seriously, for a giveaway that requires so much less effort than the 40+ things you have to do for nearly every blog giveaway, how could I not try?
Let us fast forward to this morning. After two weeks of antibiotics and in anticipation of a third week, I've been feeling--ummmm, how do I put this?--less than wonderful. This morning was particularly unkind to me, but I scolded myself and said, "get your butt to school, Danielle. It's just the stupid antibiotics. You'll feel better once you sarcastically reply to some witty teenager's remark." In the car, as I waited for the heated seats to toast my behind, I hopped on Instagram to check out the visual scene.
To my surprise, the bottom of the screen lit up in orange. Those wonderful little orange notifications brought me to a page with a few tagged comments that linked my Instagram handle (@likewo) and the word "congrats." On WHAT, you say? That $150 J.Crew gift card giveaway. Be still, my weak and antibiotic-laden stomach. Elle Woods was right. Endorphins make you happy, and happy people don't kill people. Well, that rush of endorphins actually made me feel better for the rest of the day. Magical, I tell you. And no one died by my hands today.
Is it pathetic that I am grateful for the gift card but even more grateful that the news of that gift card made me physically feel better for the rest of the day? So, thanks, GroopDealz, you proved how medicinal endorphins can be--maybe I need to work out in the mornings!?--and, from you, I learned that gift cards can now be sent via e-mail. It's like some fancy, electronic sorcery of the most exciting kind.
P.S. I am writing this post one day before you're reading it, which means these events happened on Tuesday. I hope you're not feeling confused now.
P.P.S. What are good, gotta-have-it buys at J.Crew? It's not a store I frequent, so I'm feeling a bit like a baby deer learning to use its legs.
P.P.P.S. Thank you to all of the people and companies who host giveaways. It's so kind and generous of you to do.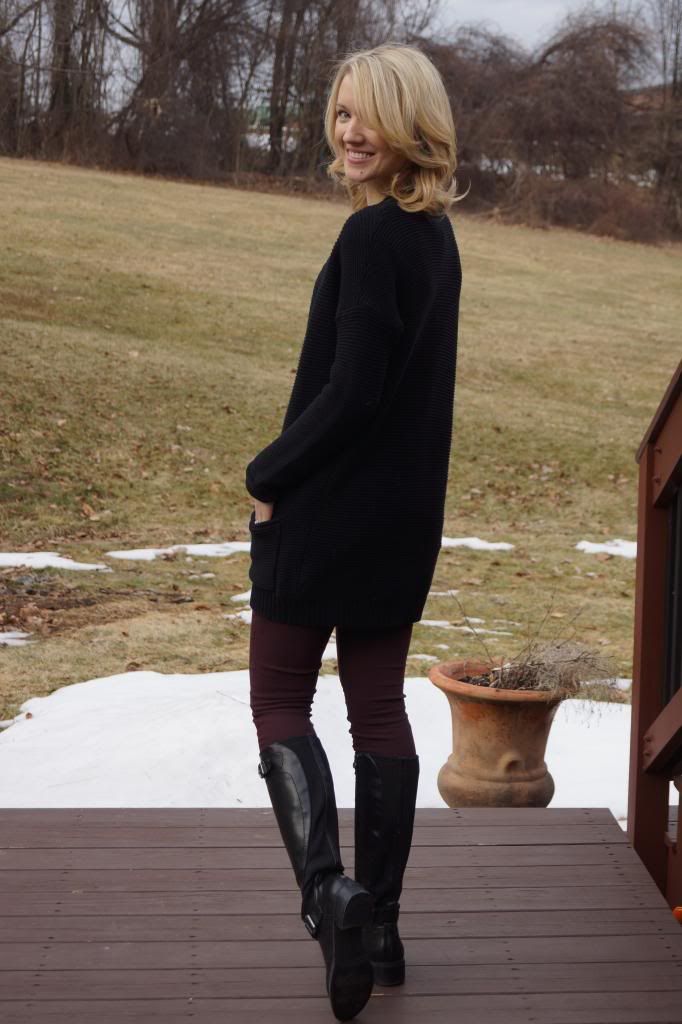 My colleague called this my "channeling Sarah Connors" look.
(The Terminator Sarah Connors, in case you Google her and find some other chick)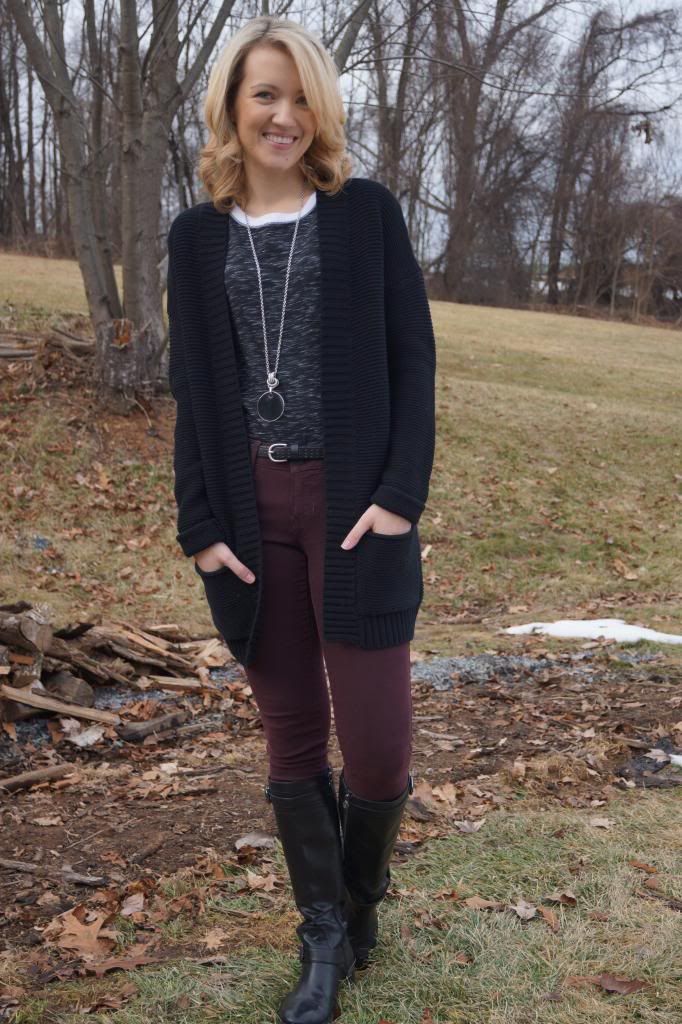 The Look:
Sweater: Express (IT'S SO COMFY!)
Shirt: Express
Pants: Old Navy Rockstars
Boots: Etienne Aigner via Macy's a few years ago
Necklace: New York & Co. a few years ago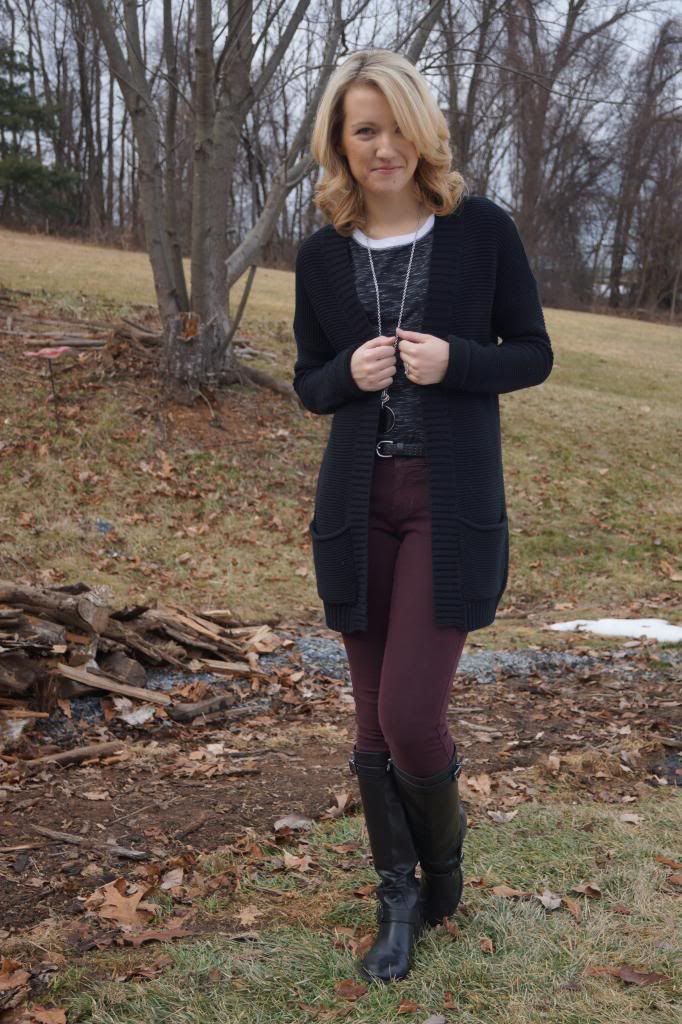 Linking up with
and