No, really, if cobalt were just a kid in a neighborhood and not a color on the spectrum, then he'd be friends with everyone. He gets along with everyone and he makes people look good just by being next to him. I don't know why I made blue a boy, but I guess I'm being sexist...colorist? Are you still following? Anyway, I originally tried on this outfit with hunter green pants, but I changed things up at the last minute. Boy, am I glad. Cobalt skinnies for the win!
Also, I hope you will join my colleagues and me tomorrow by participating in Trendy Tuesday. Seeing as how snowstorms have slammed half of our country recently, our very fitting theme is
winter whites and lights
. Per usual, the theme is loose, so interpret it as you see fit! If you post on Instagram, tag me (@likewo) and throw in a little #trendytuesday action.
Note: I
was
wearing a white scarf with this outfit, but I GOT SO HOT in the mall that my neck glared at me and said, "you put that scarf back on, and you'll be sorry." I take heed of what my neck says.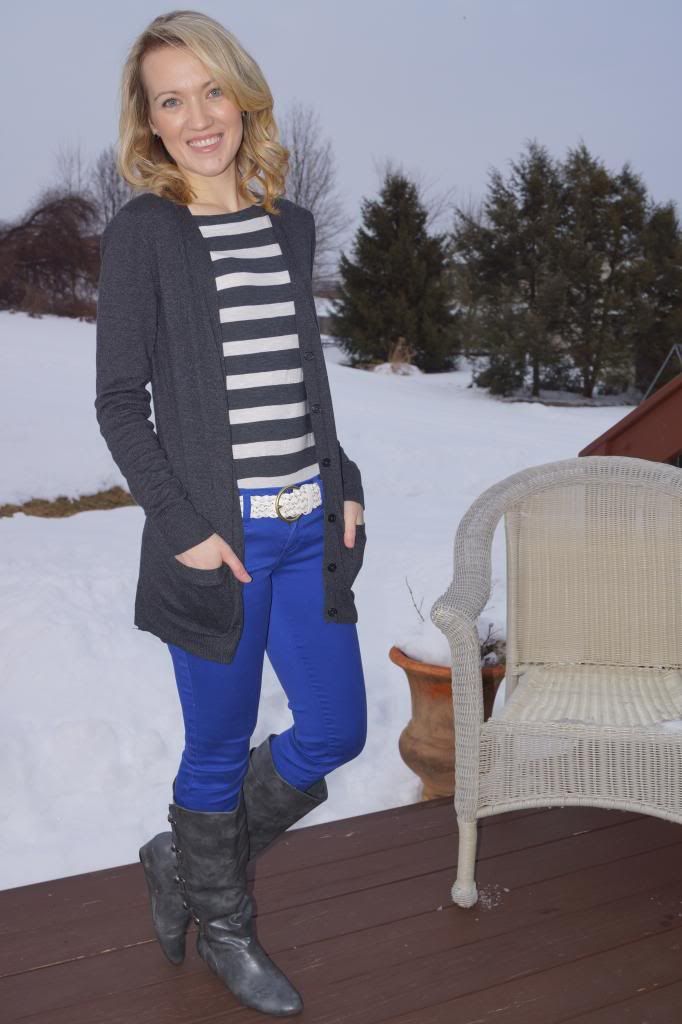 The Look:
Boots: Madden Girl
Pants: Celebrity Pink via Boscov's
Striped Top: LOFT (gift from Momma)
Cardigan & Belt: Old Navy
Stiiiill working on those awkward hands of mine...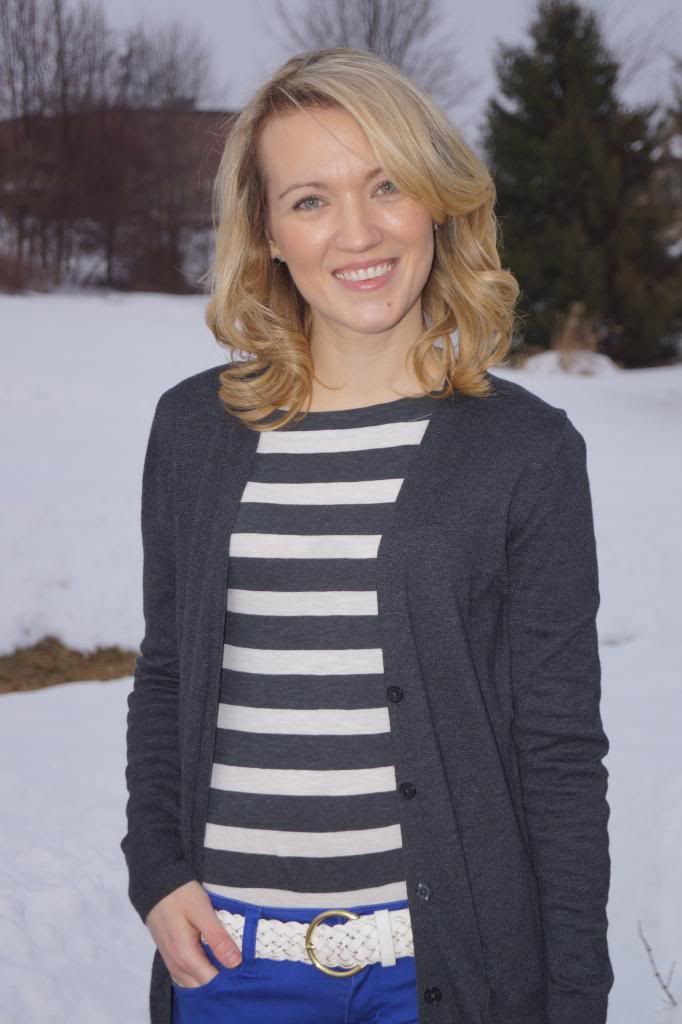 That one hair taunts me.
---------------------------------
The many faces of my cobalt bottoms...
with black, gold, and pink
with gray and purple
with orange and lace...
---------------------------------
Linking up with
and